We think sometimes that poverty is only being hungry, naked and homeless. The poverty of being unwanted, unloved and uncared for is the greatest poverty. We must start in our own homes to remedy this kind of poverty.

Mother Teresa
A Vision is Born
Love Orphanage was founded by Gabriel Fedelus, a Haitian native from the region of Gonaives.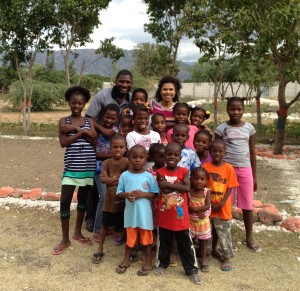 Gabriel previously worked as a translator for American missionary groups volunteering in Haiti. Through this work, Gabriel had the opportunity to tour many parts of Haiti in the aftermath of the 2010 earthquake, witnessing firsthand the profound level of devastation of Haitian people. In natural disasters, children often face the most severe suffering. It was during these travels that Gabriel was inspired to take action. And so a vision was born – to directly improve the lives of children from the most impoverished conditions in Haiti.
Taking the Leap
Unlike developed nations that have governmental agencies to provide assistance and care for orphans (foster care), in Haiti the only care is provided by privately funded orphanages. Gabriel took a leap of faith in starting Love Orphanage with his small personal savings and a big dream. He was offered rent-free space in a building on a commercial street of Port-Au-Prince, which allowed him to open the orphanage despite limited resources.
On April 7, 2011, with 2 rooms and a few blankets, Love Orphanage welcomed its first 4 homeless children to their new home. Love Orphanage has since grown, currently supporting 20 children ages 3 to 15 years old.
Our Mission- To Build a Strong Foundation
Our mission is to change the lives of impoverished children in Haiti by providing a stable and safe home that nurtures the whole child – emotional, physical, and mental well-being.
Mental Health
Our goal is to grow the minds and intellect of our children so they have a bright future and can contribute to their communities. Education is the key! Literacy, math, and language skills (French and English) are of utmost importance. Prior to living at Love Orphanage, our children had never attended school. Our mission is to fund education through high school.
Physical Strength
The physical well-being of our children is critical to fulfilling our mission. This includes a clean home with regular sanitation and hygiene (sanitation is a major challenge in Haiti and the cause of much illness and disease). Children receive three meals per day. They also have doctor visits when necessary, although our financial resources for doing so are limited at this time.
Emotional Needs
While food and shelter are basic human needs, so many children are starving for LOVE. We find love to be the most essential ingredient for a child's overall well-being. Without love, children suffer emotionally and are limited in their growth as people. Our children are raised in a way that supports their emotional health, through encouragement, cooperation, and family values. They are each valued members of the Love Orphanage family, respected and appreciated for their gifts.
Adoption is not the Goal
Some orphanages in Haiti are affiliated with international adoption agencies. While this is a good option that can provide children a better life, this is not the purpose of Love Orphanage. Our goal is for children to be raised in their native land of Haiti - a country that, despite many challenges, is rich in history, culture, and spirit. By providing them with a foundation of love, care, and education, our children will grow to be positive contributors to their communities and nation. Love Orphanage is the permanent home for our children, where they will live and flourish into young adulthood.
Gabriel Fedelus; President, In-Home Director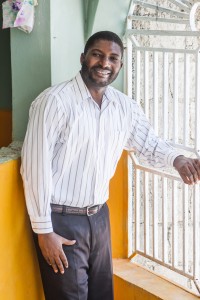 I was born and raised in Gonaive, Haiti. Having also lived in the US for 8 years, I relocated to Haiti soon before the earthquake and was working as a Translator for an American ministry group. In the earthquake's aftermath, I had a chance to travel with this group and witnessed firsthand the profound suffering of so many Haitian children. It was during these travels I was inspired by a vision to help improve the lives of our children. So I decided to open Love Orphanage with my personal savings and a big vision. This is challenging work but what keeps me going is the strong love and passion I have for uplifting our youth. I truly believe that children are the future of any nation, so helping kids is creating a better future for my country.
Ahaji Schreffler; US Liaison & Volunteer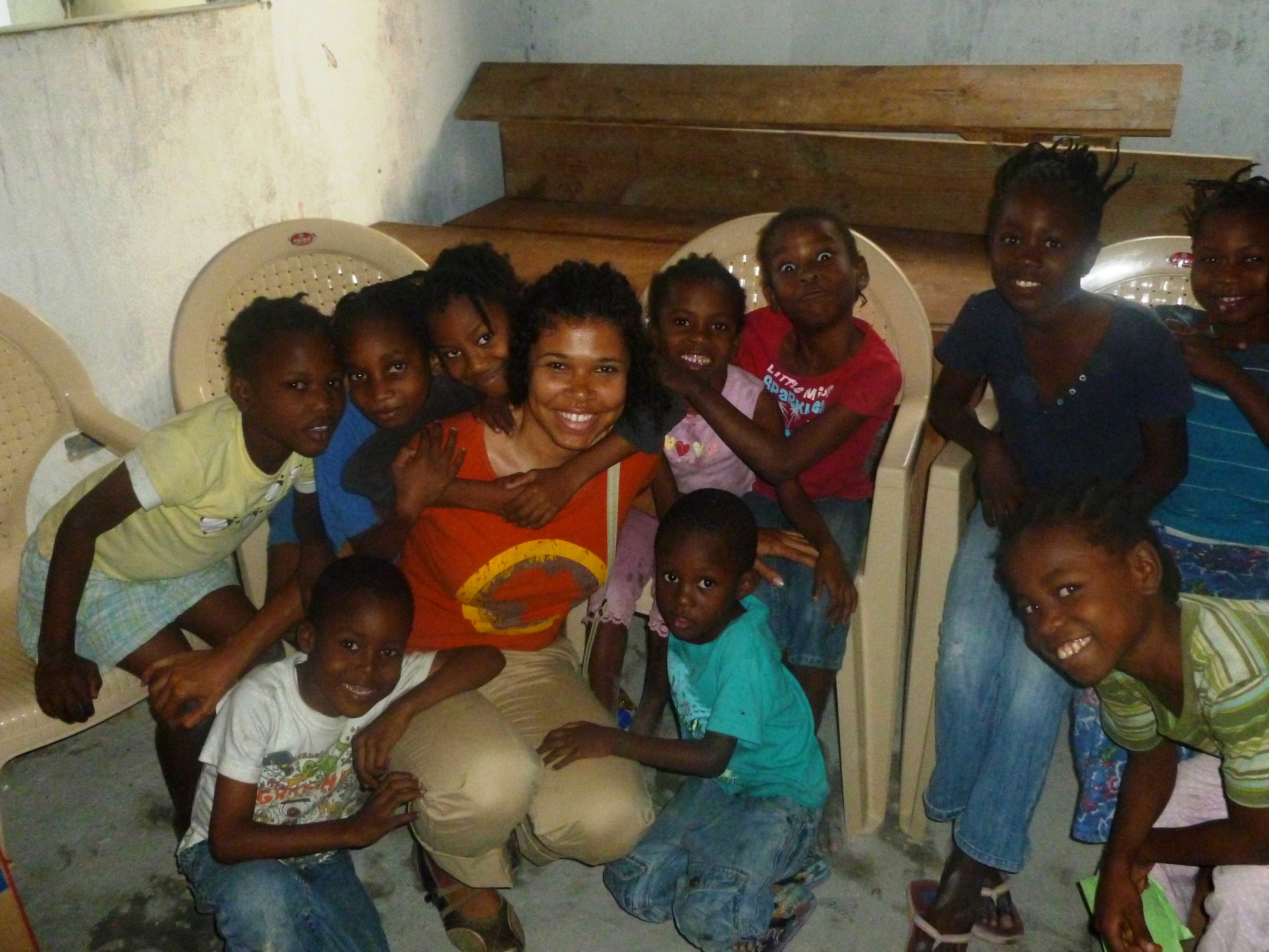 I met Gabriel Fedelus during my first volunteer trip to Haiti in December 2011 while he was working as a Creole Translator. When he briefly mentioned Love Orphanage, I was intrigued and inspired. We kept in touch and he explained the full story of Love Orphanage, I was touched by the impact of one person's sacrifice and dedication in changing the children's lives. Unlike orphanages that receive sponsorship from international missionary groups, Love Orphanage had little assistance. So it struck me that I too, as one person, could do something to make a difference. I travel to Haiti twice per year to spend time with the children and transport needed donations, as well as regular fundraising campaigns to help support Love Orphanage's mission. I am grateful to be a part of the Love Orphanage family!
Support Staff
Love Orphanage has three full time support staff who provide childcare, tutoring, housekeeping services, and security. Love Orphanage also has several local Haitian volunteers, who also serve as Officers on the Leadership Board.
Love Orphanage Children
Browse our Kid Profiles to learn about the children we serve. The children of Love Orphanage come from various parts of Haiti. Some were orphaned or abandoned as a result of the earthquake; others have almost always lived in homeless poverty. They faced life threatening conditions – lacking basic needs like food, shelter, clothing, and sanitation. Our children were brought to Love Orphanage in critical condition by Gabriel himself or sent by family referral. Since 2011, they have been nurtured back to stable physical, mental, and emotional health. They live together with Gabriel as one family - sharing, loving, and supporting one another. The transition to home life can be a difficult one for children who have grown up with no structure and often physical or emotional abuse. Gabriel works diligently with the children to help them adjust to a normal way of living, such as bathing, dressing, and healthy, non-violent interactions with others.
Government Licensure + Organizational Backing
Government Licensure
In February 2013, Love Orphanage received licensure from the Haitian Government as an officially recognized orphanage. The licensure process is difficult and lengthy and so many orphanages in Haiti do not complete it, or are denied licensure.
One of the requirements is documented proof of parental consent (when possible) for transfer of legal guardianship to Love Orphanage. Our licensure from the Haitian Government was a huge accomplishment and strengthened the credibility and sustainability of our mission.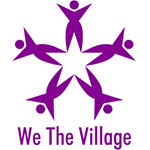 Organizational Backing
Love Orphanage is an independent Haitian organization. The US based non-profit, We The Village, is the primary partner organization of Love Orphanage. We The Village is a registered tax exempt 501(c)3 charity with the sole purpose of providing support, guidance, and funding to Love Orphanage. We The Village distributes 100% of donations directly to support Love Orphanage's projects and needs. We The Village leaders and volunteers visit Love Orphanage regularly to assist with project implementation and development, strategic planning, and volunteer activities. We The Village Board Members include: Ahaji Schreffler, President; Kenya Harris, Vice President; Nirva Lafortune, Secretary.
Love Orphanage is also supported through the generosity of other partner organizations as well as private donors. Financial support is always used in a way that directly impacts and improves the lives of our children.