Be a Difference Maker Program: Bringing Education to Love Orphanage, Haiti
Created by Sam Milano, Girl Scout Silver Award Recipient Going for the Girl Scout Gold Award!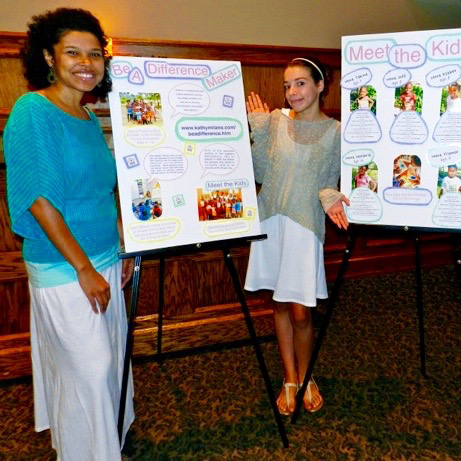 The Be a Difference Maker Program was created by 13 year old Sam Milano in 2014 as the focus of her prestigious Girl Scout Silver Award project. The Be a Difference Maker program was formed for the sole  purpose of bringing formal and supplemental education to the children of Love Orphanage.
Enjoy reading the history of what inspired Sam as an eighth grader to take on such a large undertaking. As you learn Sam's story, perhaps you will feel called to support her mission to continually expand educational opportunities to the deserving children at Love Orphanage. You will likely be moved by her example, courage, and persistence in making this dream a reality, an unqualified success, and an unfolding plan to continue to create Difference Makers to carry forth Sam's legacy.
Sam was inspired by the Girl Rising movie which depicted the plight of girls around the world, mostly in third world nations. For an eight grader, this film was deeply disturbing to all of the girls in the troop. Sam left the theatre upset and wishing there was something she could do to make the lives of these girls better. How to do this was a pressing question. She was especially aware of the young girl in the film, Wadley in Haiti,  who lost her ability to go to the private school when her home and her mother's work (income) was lost in the earthquake.
Three days following the screening of Girls Rising, Sam met Ahaji Schreffler who had formed a nonprofit organization called We the Village which is dedicated to changing the lives of impoverished children in Haiti by providing a stable and loving home that nurtures the whole child. This home is Love Orphanage which was made possible because one man, Gabriel Fedelus, chose to leave his job and create a home for orphaned and abandoned children after the devastating earthquake in Haiti in 2010. With help from family and friends, Gabriel secured a home and began welcoming children who had lived in tragic circumstances into his Love Orphanage to begin the long process of healing the trauma they experienced. Meeting Ahaji was a life saver as she formed We the Village and began supporting Love Orphanage with basic needs such as food, water, clothing, and the purchase of land to build an appropriate size home for the 19 children.
As Sam consulted with Ahaji about finding a way to help these children access quality education. After a number of exploratory and planning meetings, it was official. Sami decided to create her Girl Scout Silver Award project for the benefit of all of the children at Love Orphanage - girls as well as boys. She was led to work in partnership with We the Village, a nonprofit organization and be mentored by Ahaji Schreffler.
With your help, and the assistance of so many caring people, my dream of sending the Love Orphanage children to school is finally a reality.

Sam Milano
Sam's Silver Award project focused upon raising awareness about the educational challenges facing the children of Love Orphanage. The difficulty in obtaining a quality education is complex due to the loss of parents/family in the earthquake, living in an impoverished third world country, and a substandard educational system which many can not afford. While these challenges may appear insurmountable, Sam's focus was clear: "I believe a loving home and a good education are the way these children can rise out of poverty and transform their lives."
With quality education as the overreaching goal, Sam sought to learn about the obstacles for the Love Orphanage family and to educate people so they may choose to participate as Difference Makers. Most of the Love Orphanage children had never been to school and only spoke Creole, which school is taught in French, Sam identified three major goals for the Silver Award Be a Difference Maker project. First, this included providing tuition for all school age children for two years with books, uniforms, and shoes paid for. Second, she sent over a temporary in-home classroom with school supplies, library books, and art supplies. Third, Sam created an in house tutoring component so the children would have extra help, since many of them had never been to school. Sam also inspired Community Partners to become involved as Difference Makers in order to grow a team of committed volunteers who would support the goals. "Together we can make the dream of education a reality for the Love Orphanage children." The Be a Difference Maker Community Partners invited Sam to speak at a variety of fundraisers.   All of Sam's Silver Award goals were surpassed thanks to the generosity of Difference Makers everywhere!
Download Be a Difference Maker Brochure
The Be a Difference Maker Program has provided:
Delivery of a temporary classroom with backpacks, school, and art 10 suitcases were delivered to LO directly by Drexel University students in 2014.
Private school tuition, uniforms, and books were funded for 16 children in 2014-2015 and 2015-2016 school years. All children passed their end of year exams.
In-home tutoring in French, basic skills, and art was essential to create the possibility of success in a private The LO kids spoke French which is the official language of Haiti's educational system.
A new kitchen and large table for the Nutrition is critical for the child learner and a comfortable place to eat, socialize, and do homework is important for every student.
Sustainable tuition program - 12 out of 17 children are already funded for the 2016-2017 school year.
Girl Scout Gold Award

Upon the completion of her Silver award, Sam started her Gold Award in the hopes of expanding the project and getting more of her community involved. She worked with We the Village to continue to raise awareness about the need for education as a way to rise out of poverty. Sam also realized, after traveling to Haiti in2016, that supplementary forms of education are necessary in helping the children learn more about their country and where they come from.
Sam set a goal of purchasing a van for the orphanage to use a source of transportation so the kids could go on field trips outside of their town. Growing up doing field trips in her own schools, Sam was inspired to extend the same opportunity to the kids at Love Orphanage. This van provides an even larger impact on the wellbeing of the children as Gabriel can set up a transportation business. He will hire a driver to create a sustainable source of income for the orphanage. This is a very exciting potential! With all of these goals in mind, Sam plans to return to haiti for the second Culture Camp experience in July, 2017 to reunite with the children.
The Be a Difference Maker Program has met these Gold Award Goals:
Sustainable tuition for all children for school years 2016-2017 and 2017-2018. Ongoing donations are building the Be a Difference Maker fund for future schooling.
Purchase of a van was made possible with donations and a grant.
Culture Camp - June, 2016 and July, 2017
Solar Suitcase (installed during 2016 Culture Camp) bringing electricity to Love Orphanage
Classroom-library for new building is funded
Temporary library of French books and learning games delivered - 2016, 2017
Two years of supplies for arts and crafts delivered - 2016, 2017
Gabriel and Sam's Words of Gratitude:
Gabriel wrote to Sam about the importance of the Be a Difference Maker Program's focus upon education for his children. "Education means the world for our children. Before living here, most of them had never once been to school. Without school there is no future. Especially in a country like Haiti, education can make the difference between poverty and a stable life. The children realize this, so to them education means life! You working for our kids to have education is actually working for them to have LIFE."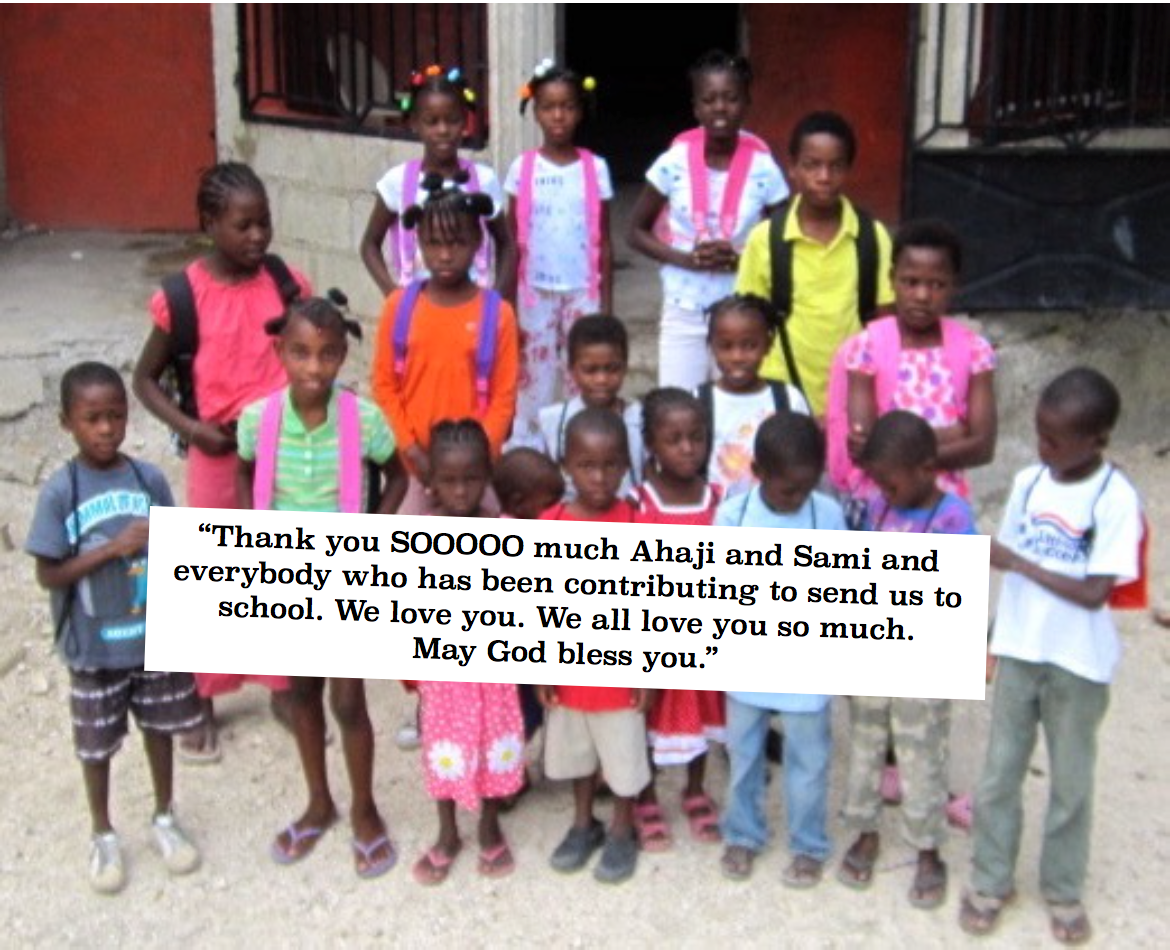 "I am a Difference Maker who knows the power of a community coming together to dream the future for the children of Love Orphanage. These children have found a family in the US and we aim to continue helping them grow, learn, and prosper. We have a long way to go, yet we fully expect that the Love O kids will develop into Difference Makers who can influence Haiti's future in a positive way. Please help me Go for the Gold! Thank you for being a part of our dream!"
Check out Sam's blogs and learn more about Be a Difference Maker events and all the worthy projects benefiting Love Orphanage. Perhaps you will be inspired to get involved, become a Difference Maker, and spread the word!
Be a Difference Maker Bowl-A-Thon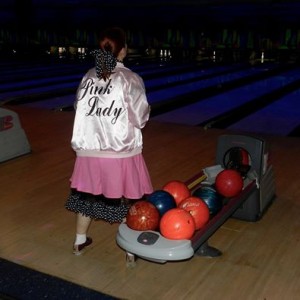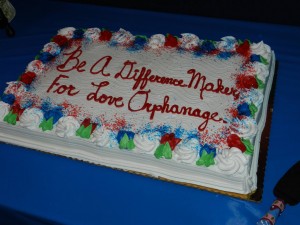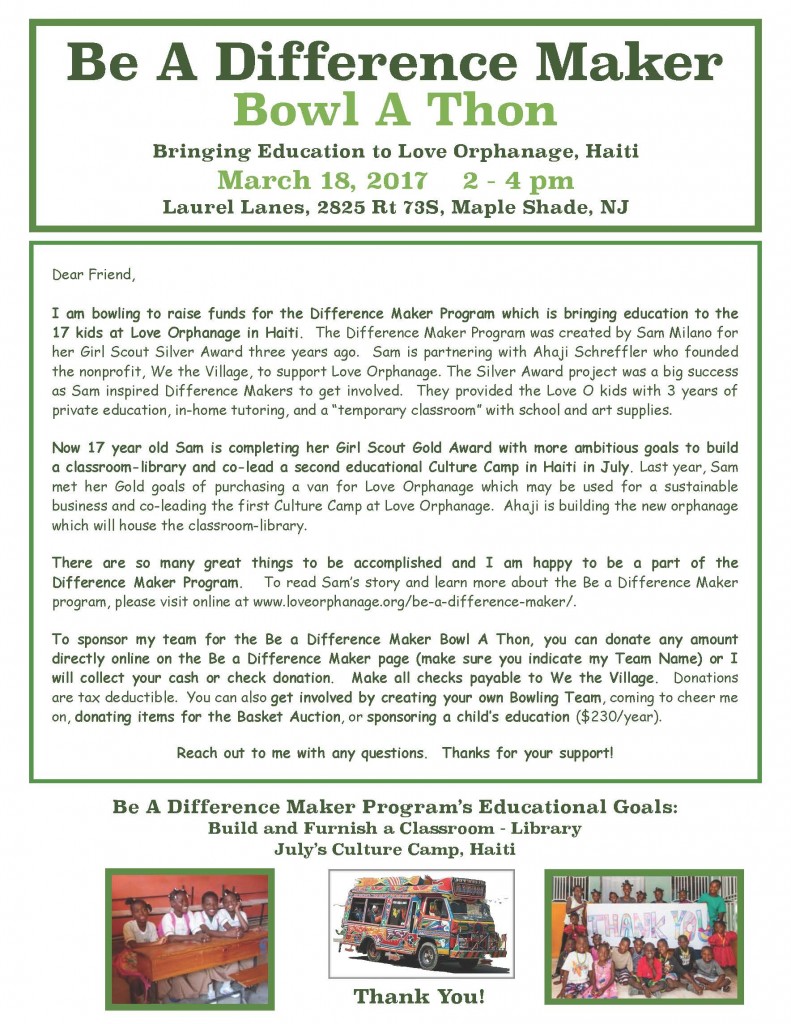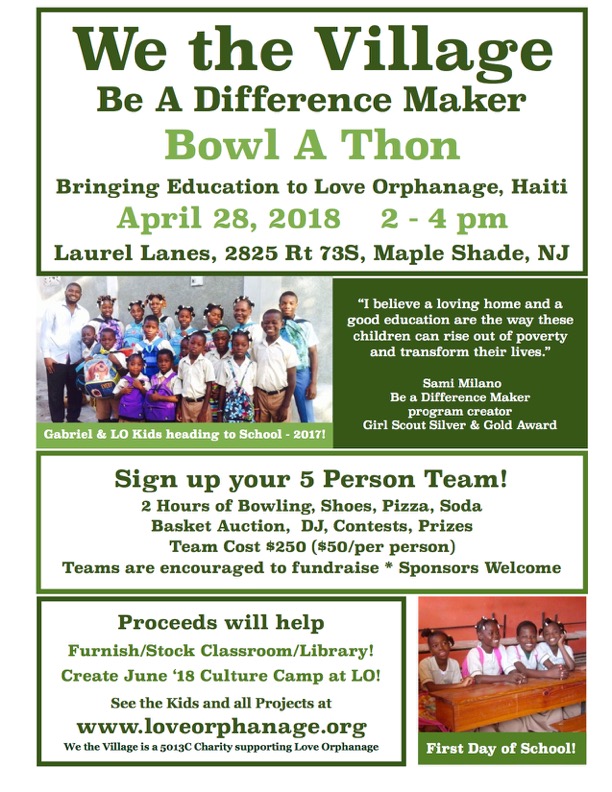 Download Bowl A Thon Team Registration Form
Download Bowl A Thon Team Sponsorship Log
Pay Online for Bowl A Thon Registration / Donations*
Save
Save
Save
Save